In its eleventh year, Education Builds Hope is an annual event to benefit One Parent Scholar House. During the luncheon, you will have the opportunity to hear firsthand the stories and triumphs of the single-parent families we serve.
Please join us on Tuesday, April 25 at The Carrick House for an inspiring afternoon lunch & hear from our featured speaker as well as from past and present One Parent Scholar House residents.
Our Featured Speaker: Erin Gruwell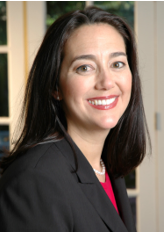 This year's event will feature Erin Gruwell, an inspirational educator and author. Erin Gruwell is the celebrated teacher who co-authored The Freedom Writers Diary with her students, documenting their stories of life in an inner-city rampant with violence and racial intolerance. Gruwell's teaching transformed her students' lives: all 150 graduated from high school. Over half graduated from college. All embraced her belief in the importance of tolerance and respect.
A NYT #1 bestseller, the book inspired the film Freedom Writers, starring Hilary Swank as Erin. The sequel—letters from 50 students around the globe during the pandemic, Dear Freedom Writer: Stories of Hardship and Hope from the Next Generation—was published in March of 2022. As a speaker, Erin draws on her educational philosophy and inspiring story to deliver powerful insights on effectively fostering teamwork, harnessing passion to create change, and helping individuals realize and maximize their potential.
Her story is sure to inspire as we come together to celebrate the 11th Annual Education Builds Hope. 
For questions regarding sponsorship opportunities, contact Destiny Oakley at (859)-721-0144, x223 or at doakley@hopectr.org.